March's Man of the Month
Jun-Hee Lee
from "Ethan Mao"
(Sarang-hae!!!)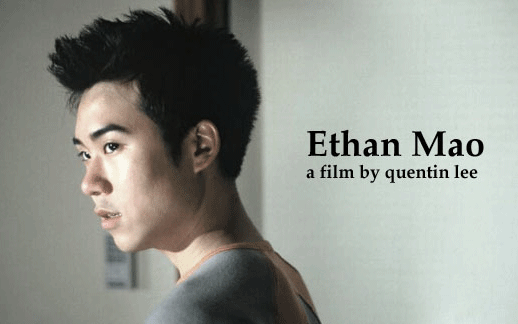 (PLOT SPOILER) ETHAN MAO, directed by Quentin Lee ("Better Luck Tomorrow") is about a cute young Chinese-American boy who gets disowned by his wealthy Asian parents for being gay. He turns to male prostitution and falls for Latino drug dealer Remegio (Jerry Hernandez). To get revenge on his parents, he breaks into his home to steal back his deceased mother's necklace and his father's savings. He ends up holding his family hostage and the movie explores the complex family dynamics of Asian-American identity till the cops arrive. After seeing the love that still exists in Ethan's family, Remegio tries to sacrifice his freedom so Ethan can get another chance. But Ethan finally professes his love for Remegio and they get arrested together, holding each other's hands.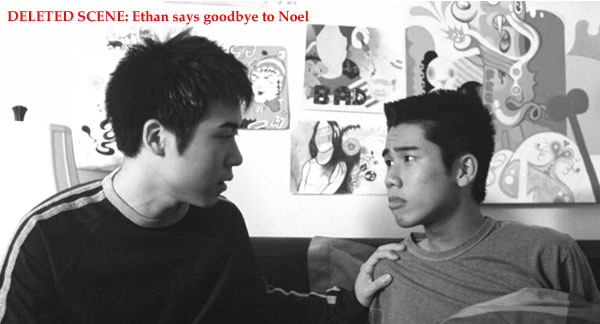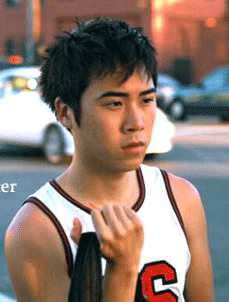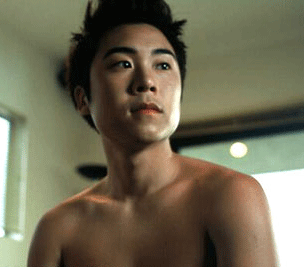 Born and raised in St. Louis, MO, JUN HEE LEE (Ethan Mao) attended Boston University as a Theatre and Management major, but decided to move to L.A. to pursue his life-long dream of acting, when he took home the honors of "young adult male actor of the year, singing male, and dancing male" at the 2002 IMTA convention in L.A. He started his career as the host of I-Channel's prime time TV show, Asia Street. He also hosted I-Channel's most watched music video show, Revolution. Ethan Mao is Jun Hee's first movie credit, in which he is honored to play the leading role of Ethan, and forever indebted to director Quentin Lee for the opportunity, not only for his first movie project, but also the opportunity of being a leading man, which he's always dreamed of. In his next film project, Jun Hee plays the supporting role of Mickey, in the feature film, Entering Out. Jun Hee is also an accomplished performer, singing and dancing as a member of Warner Bros Team 11. He is also one of the lead voices in the upcoming video game release, Nana.
REBEL LOVE: Ethan Mao with his friend/lover Remegio (Jerry Hernandez)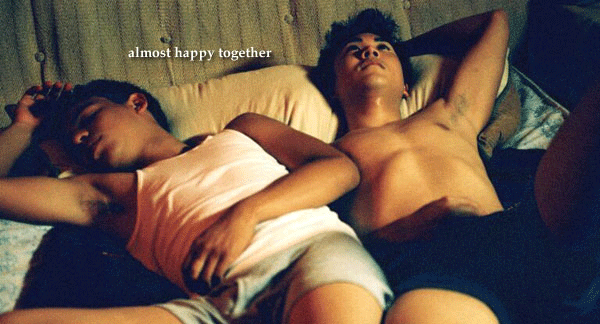 and before their jaw-dropping kiss (which made me grin)
More HOT Pictures of Jun Hee Lee available on WireImages.com. Trust me, they are HOT!!
Click the poster for the official site and movie showings. It's coming back to the Castro in April!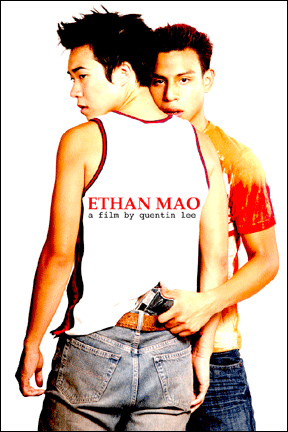 When is this coming out on DVD?!?