JANUARY'S STUDS OF THE MONTH
"The Gal Pals"
Queer Eye for the Straight Girl
(and randomly hormonal Queer Guy)
Damon Pease, Robbie Lauglin, and Danny Tesson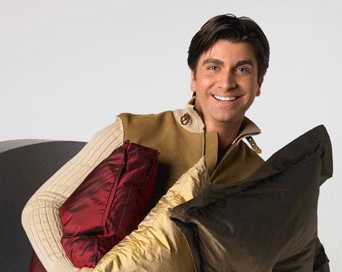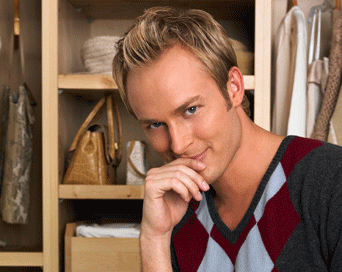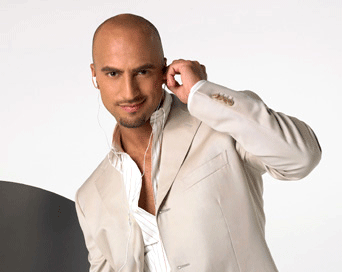 Guys, we may not get those amazing tips from studs of "Queer Eye for the Straight Guy," but "Straight Girl" has a lot of EYE CANDY. And the straight girls may be learning how to dress up like Carrie Bradshaw but we know that these boys play for our team. Welcome to the mainstream gay family. And may you have a crossover show with the Queer Eye boys in which Jai, Danny and Kyan get a lot more "queer" than the straights can handle. (well, in my dirty mind).
ROBBIE LAUGHLIN: the hotter version of Carson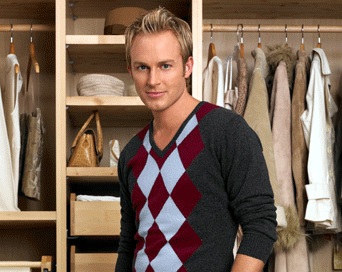 Laughlin, born in the small town of Yamhill, Oregon, has always had a flair for fashion, home design, and beauty. These passions led him to enroll at the Cornish College of The Arts in Seattle where he received a bachelor of fine arts degree in Theatre. Laughlin's strong background in theatre and design eventually brought him to Los Angeles where he worked at the high-end stores Designs In Pine and Not So Far East.
In addition, Laughlin has enjoyed an extensive career in television and film. He has guest-starred on television shows such as "Six Feet Under," "The Big Easy," "Family Matters," "Cybill," and "Caroline and the City." He has also performed in the feature films "Higher Learning" and "Dogfight." Most recently, Robbie has been seen in the reality series "Project Gay Hollywood," as an assistant wedding coordinator on "For Better or Worse," and as a guest stylist on The Style Network's "How Do I Look?" He has also developed a show called "The Wizards of Ahhs," which he has explained as a "sort of gay version of 'The View.'"
DAMON PEASE: The hotter version of Thom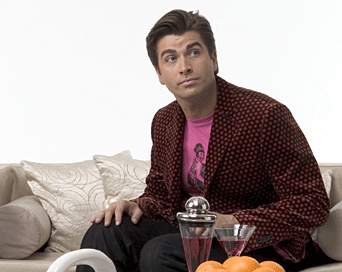 Most recently, Pease was both the set and guest designer on Colin Cowie's "Everyday Elegance," where he oversaw the daily dressing of the show's living room, dining room and kitchen sets for visiting designers on the show. He is also the owner of Fusion Design, an international event-planning firm that boasts an exclusive entertainment industry client list.
From high-end floral arrangements to custom place settings to renting and even building furniture, Pease designs all elements of the look and feel of his events, drawing on his list of specialists in every arena. He has traveled Europe and Asia as a model and also is a former MAC make-up artist.

The Accent: DANNY TESSON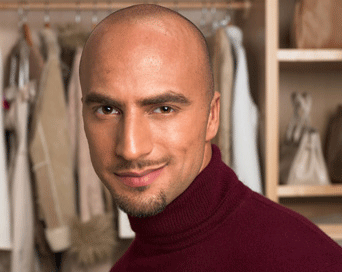 A native of England, Teeson learned first hand about food and wine at the feet of his grandmother who taught him how to cook at the age of five. He then continued to hone his skills in the kitchen working alongside his mother at their family restaurant — a business his mother still runs today. Teeson is currently in partnership with his mother on a second restaurant in Paros, Greece. He brings this knowledge of healthy cooking and living to this role, teaching the women the importance of both in building an active lifestyle.
In addition, Teeson was a member of the original London cast of "Fame the Musical," where he was dance captain and understudy to Tyrone Jackson and Joe Vegas. After several years of performing in various productions, he moved from theatre into commercial dance, where he danced and choreographed for artists such as Kylie Minogue, Geri Halliwell, Diana Ross, Gloria Estefan, Usher, Mya and Tom Jones, with whom he won 2000's best music video for "Sex Bomb." Eventually, he began to coach artists on body language, stage presence, inner confidence, social know-how, and basically, how to be a star.
Having traveled the world, Teeson recently relocated to Los Angeles and founded Danny Teeson Productions. Under this banner, he has produced, designed, choreographed and directed many LA fashion and trade shows, including Cal Mart (LA Fashion Week) and California Gift Show.
And must I show Mr. Danny Tesson again. Ay papi!