DECEMBER'S STUDS OF THE MONTH
Karamo Karego-Brown
AND
William "Willie" Hernandez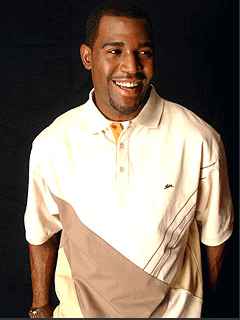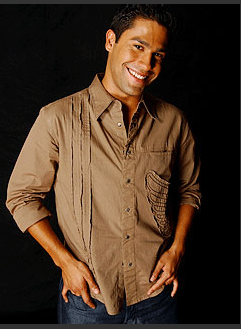 MERRY FACKING CHRISTMAS!
To officially launch my "Men of the Month" section, I have chosen KARAMO KAREGO-BROWN and WILLIAM "WILLIE" HERNANDEZ from MTV's The Real World: Philadelphia. Ooh, what I would give to watch these two guys make sweet, sweet QPOC love on the show (which won't happen becaus Karamo is a closet-case and Willie is dating an equally hot white guy)
WILLIAM "WILLIE" HERNANDEZ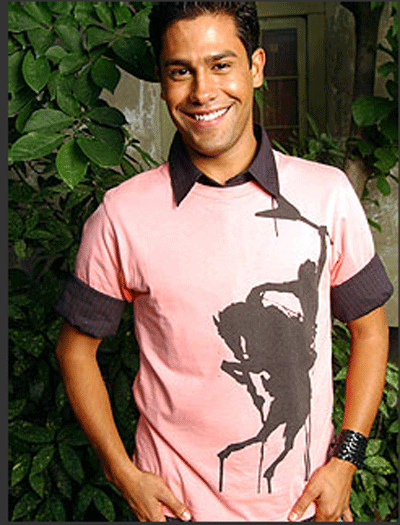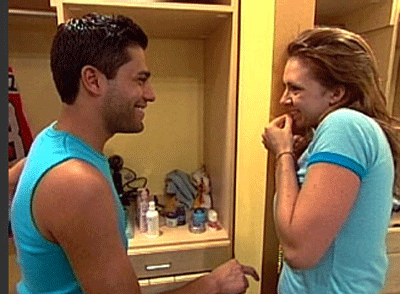 Age: 23
From: My crib
New York
Sign: Scorpio
Willie is a gay Puerto Rican American who loves his friends and is passionate about the arts and performing. His religious parents don't accept his lifestyle which caused Willie to leave home when he was only 15. Willie and his straight twin brother are the oldest of six children who all remain close. Willie admits that he possesses the "stubborn" family gene and isn't afraid to be confrontational. At times, Willie insists that it's "[his] way or the highway!" As a child, Willie worked in commercials and musical theater and was a regular on the children's television show GhostWriter that promoted literacy for children.

KARAMO KAREGO BROWN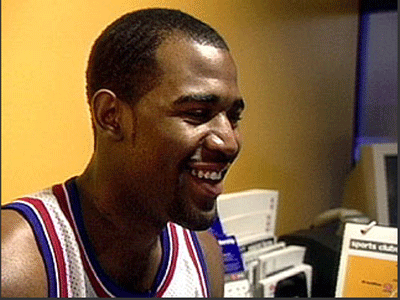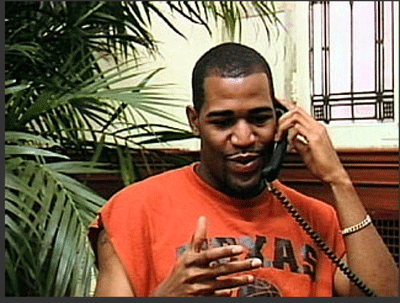 Age: 23
From: Texas
Sign: Scorpio

Currently living in Los Angeles, Karamo is an African American from Houston whose parents are from Jamaica. He's the youngest of four and has three older sisters whom he considers the most important people in his life. He lives his life for others and gives much of his time to charities, politics and non-profits. Karamo struggles with his feelings about interracial dating as a result of his upbringing that was filled with strong anti-white prejudices. He works toward keeping an open mind and overcoming these fears and prejudices. Karamo attended Florida A&M University where he majored in Business Administration. Recently, he worked at the Brotherhood Crusade in Los Angeles writing proposals for grants and establishing new programs to help people who live in underprivileged areas.
On the next, Real World Philadelphia....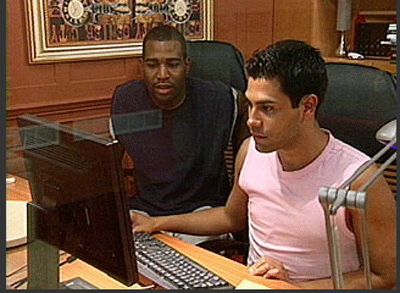 WILLIE: Check this out, Karamo
KARAMO: What?
WILLIE: According to this survey on MTV.com, viewers voted us as the two most likely to hook up this season!
KARAMO: Really?
awkward pause
KARAMO: We better give the public what they want.
(KARAMO AND WILLIE start making out)
WILLIE: Shower or my room?
KARAMO: The couch. There's a lot more cameras there.
Yeah! Merry Christmas to all!