About the Author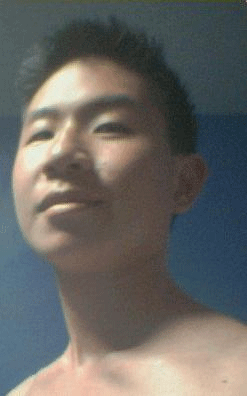 ALDRICH TAN is a professional journalist and student at the University of California, Davis where he is working on a double major in English and Asian American Studies. His work can also be seen in The Lowell, The California Aggie, OutLOUD, Vox Feminista,UC Davis' technology publication IT Express and The Davis Enterprise. Born in Quezon City, Philippines and raised in San Francisco, he lives in Davis, CA.
Read the longer biography for those who have more time
And for those who can't get enough of me, I took the Planetout QSAT!

Born in Manila, Philippines on August 16, 1984, Filipino-Chinese writer Aldrich Madera Tan also has the Chinese name of "Chen Jie Li" which means "lucky boy." He believes he is very lucky indeed and blessed by God to live the life that he is living.
He was raised in the Philippines for five years before moving to America in 1990 by his mother's family. In San Francisco, Aldrich was raised by his Chinese father and Meryll Lynch international stock broker Arnold Yuan Tan and Filipino mother, professional dentist, Nancy Madera D.D.S., along with retired teacher and grandmother Mary Yensan Tan. They also had two fish, Sabrina and Lucky, who both met unfortunate deaths due to the negligence of Aldrich's younger sister, Ninette Madera Tan. He attended "prestigious" (Asian-ized) Lowell High School from 1999-2002 where he worked as a reporter for The Lowell, interned as an assistant editor at School Wise Press, and as a music correspondent for Ytrybe.com. He was a member of Lowell's Drama Club, Activist Student Union and Youth for Asian Theatre.
Tan came out of the closet in the fall of 2002 to his parents making him one of the lucky few Asian American Pacific Islander Queers to state his sexual preference at an early age. He is currently single. "My goal is not to out people but to provide an alternative lifestyle in which they can feel safe, particlarly in the Asian American community."
Aldrich's most treasured quote for this year is one from his favorite LGBT identity movie Kissing Jessica Stein very much summarizes his complicated motives: "It is not inertia alone that is responsible for human relationships repeating themselves from case to case, indescribably monotonous and unrenewed. It is shyness before any sort of new and unforseeable experience with which one does not think oneself able to cope, but only someone who is ready for everything, who excludes nothing, not even the most enigmatical, will live the relation to another as something alive."-- John Rainer Rilke
Aldrich takes the PlanetOut QSAT
When did you first become aware of gay issues?
When I was 12, my uncle showed me his lesbian Playboy cards. That was the moment I knew I wasn't into women.
If you were to star in a same-sex love story, who would you visualize as your romantic co-star?
JAI RODRIGUEZ from Queer Eye for the Straight Guy if it were an American movie. Leon Lai if it were an Asian one.
If you were to write /direct a same-sex love story, who would you visualize as the leads?
A dirty professor-student love story starring Leon Lai as the professor and Danny Wu as the provocative but intellectual student. I would also love to do a sequel for Kissing Jessica Stein with Heather Jurgensten and Jennifer Westfeldt so they finally fall in love.
What's your current favorite CD, book, writer, movie?
I use Rhapsody so I listen to so much random music. "Harry Potter and the Order of the Phoenix" by J.K. Rowling. My favorite author right now is a tie between Arudhati Roy ("The God of Small Things") and Dale Peck ("Martin and John") and my favorite movie right now is "Kissing Jessica Stein"
Who's your favorite Village Person? Angel? Brady? Backstreet Boy?
The policeman. Dylan. Marcia. Howie.
What is your soap character name according to these specifications: first name = your middle name; last name = the street you grew up on?
Madera Faxon
Fill in the blank: I always have ____ in my refrigerator.
Food
Who inspires you the most?
God, Madonna and Margaret Cho
Tell us something nobody knows about you.
I have an underwear fetish. If a guy can pull off a speedo or thong (like a male stripper) they get an A in my book!
Describe your ideal mate.
Someone who knows who they are and are comfortable about it.
What do you consider the most groundbreaking concept or idea of the last year?
The scooter that you can lean on and makes you move. We're getting so close to the Jetsons' time right now.
Who was your first celebrity crush?
Eric McCormack from "Will and Grace."
What pushes your buttons/makes you angry?
Mean people who exotify me because I am Asian. Mean people who can't forgive other people. When gay Asians are ignored by the gay community. Unfriendly assholes. Unfriendly gay assholes who often get their way because of their looks. Superficiality.
The last movie I cried at/laughed out loud at was:
"Legally Blonde 2: Red, White and Blonde" starring Reese Witherspoon
What's your biggest guilty pleasure?
Godiva's White-Chocolate Rasberry ice cream.
Would you appear nude in a movie?
Depends on the movie...I'm kinda modest.
Who is your favorite designer?
Tommy Hilfiger
What is your favorite/least favorite feature of your body?
My abs/my arms (and most often my hair)
Fill in the blank: In high school, I was ____.
Activist outcast nerd closet-case
What's your favorite getaway?
Disneyworld along with a Disney cruise to Jamaica